David Denny - Diesel Harmonics

BUY THIS AT CDBABY.COM
David Denny's "Diesel Harmonics" is a collection of four-guitar compositions, drawn from the real life experiences and observations of songwriter, guitarist and record producer David Denny. David is joined by bass player ANDERS RUNDBLAD from WIRETRAIN, and on drums by PRAIRIE PRINCE of THE TUBES and PAUL KANTNER'S STARSHIP. Prairie is also the art director for this project and all five of the scheduled Diesel Harmonics album releases.
David is the author of the STEVE MILLER BAND'S hit song, "The Stake" (aka "Nobody Loves You Like The Way I Do") from the album "Book of Dreams," and "Greatest Hits" albums, and author of "Circle of Fire" from the Steve Miller Band's "Wide River." David includes his performance of "Circle of Fire" on the Diesel Harmonics release. Other cuts include "It's Over," "Put The Night Away," "Down To The Bottom," and "Tumbling Down."
There is also a special Diesel Harmonics interactive version, released by I Can Play That. It contains two standard cassettes which, through the use of the listener's stereo cassette deck and system balance knob, allows the isolation of the four individual guitar parts from the other instruments. This allows the listener to pick up a guitar and join the band by playing along with any of the guitar parts.
Reactions to the interactive version:
"Very impressive concept CD, great groove music with excellent guitar ideas... fine song crafting in the spirit of Little Feat and Steve Miller."
- DAVID SCHWARTZ, Editor in Chief, Mix Magazine
"This guy's written hits for Steve Miller and is a finger pickin' lickin' tasty axesmith."- CHIP ZNUF, Arista recording artist
"David Denny is the first artist to inspire me to consider a music career and he personally made it happen for me. Without Dave, I would have gone into management or something straight."
- SY KLOPPS, Guitar Recordings artist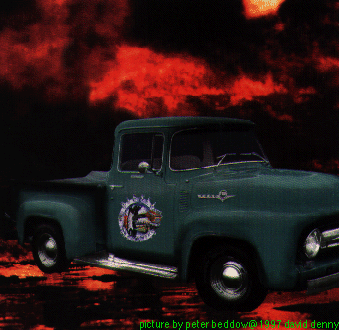 BUY THIS AT CDBABY.COM
Email: [email protected]