David Denny - Music & Art

2012 David Denny Photos :
News at Monima Music
Visit our Monima Music page to hear some of our sound tract
to the independent full feature film "Neon Sky".

Go to this link on facebook and become a friend. New photography from David daily
Become a Facebook friend of David Denny
For an in-depth look at my Music & Art, click the links above.
I will be updating photos, music, biography and friend links as I get the time.

Scroll down for a blend of Music and Art

4-22-2011


West Fest was awesome. Thanks to great friends and musicians.
What an amazing group of singers performing
"Back To The Island" with me

Kathy Kennedy, Carol Bozio Littleton, Darby Gould, Katie Guthorn Kathy Peck and Diana Mangano



Gate Way





Prairie Prince and I are starting some new music
at Praire Dog Studio. I've decided to
share it as it develops just guitar and drums -
will eventuallyhave vocals and who knows what.
Working title is > "Sometimes" < check it out



Aurora Moon

I'm grateful my friend Paul Scheffert used Aurora Moon
for his CD cover "Silent Night"




Fisherman's Wharf



______________________



David Denny and Gavin Hardkiss collaborate on
"Remember Tomorrow"
Fun project singing and playing House Music.

____________________________


___________________________
"Louisiana Melody"



In case you missed this CD in the last century,
it's a "diamond in the ruff" for me thanks to
Stephen Jarivs and Nathaniel Kunkel --

____________


"Atmospheric Masquerade" A blend of water sounds
I've recorded from around the globe underneath some of my original melodies, played on a mix of different instruments


A cold December morning.............. and the best pancakes in San Francisco




A clip of Carlos on Harp from
David Denny and Carlos Reyes Live at Hyde Sessions.




Carlos Reyes and myself can now be heard at
Marie 21 and Flying Myspace . Two songs from our
CD "Remnant Of Grace" recorded live at Hyde Street Studio C
in front of a small invited audience. "Time To Let Go" and
"Down to the Bottom" are in rotation.
Produced by David Denny, recorded and mixed by Mark Willsher.
Also in rotation - "Free Falling Down" A track from
Marie, 21 and Flying.

______




Cousin Isaac and David Denny Collaborate
"Need A Lift"
Prairie Prince, Kathy Peck ("The Contractions") and Chris Von Sneidern
joined me in the studio to complete my fourth CD "Need a Lift". Something I need to finish.
Long overdue.

_______________



Interview on KQED



November 4th 2008

yes we can

__________



New 5-1-07 from Wolfgangs Vault,
A live album from my days playing lead guitar in the Steve Miller Band ,
with songs from the 1976 tour.


Produced by David Denny and Lee Parvin.
The Frumious Bandersnatch CD has been a labor of Love
for years and it is now for sale. It a representation of
who we are now as older hopefully wiser people on
the planet andwe hope you will enjoy some of our musical
thoughts and inspirations.

You can download or buy the CD. Also at the Frumious Bandersnatch
Website, CD Baby, iTunes, Digistation, among other well
know musical online music download websites.
Where were you in 1969? This is a picture of us then in Golden Gate Park Do You Remember?



_________

The All Night Flight



The 40th Anniversary Of The Summer Of Love
was awesome to take part in.

San Francisco Mayor, Gavin Newsom has issued a
proclamation declaring Sunday,September 2, 2007,
Summer of Love 40th Anniversary Day
For the whole story go to
www.2b1records.com/summeroflove40th.

............GATE WAY............


______________


New: Steve Miller Band DVD

KUAMOOLAH



Let The Rain Go By








__________


____



_____
Click on Choo choo's picture to see him actually say "I love you"

_____
- Baby Photographer in San Francisco since 1986 "The Best"
She's taken some awesome pictures of Kathy, Me and Choo Choo along with some great stage shots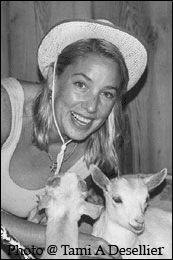 A Note From Tami
The All Night Flight in 1967.
Click on the picture to hear us at Trident Studios
when were 18 years old - just out of high school.

_____

04-18-06 This was an experiment on Easter Sunday. I had a photo camera that takes
one minute movies with sound. I was fooling around with software and learning technology.
After being in Idaho recovering from a broken leg and being couped up in a lodge for over
six weeks only going out side twice, you might be able to see why I made this stupid movie.
It's called "Easter and Taxes" and you probably don't want to go there.
Don't say I didn't warn you. "Easter and TaxEZ"
_____
Some of my photo montage fun................. click on picture enlarge
______ ______
_________ ________
More art and photos coming soon!
Photo Archive - one of my favortie place with inspiring thoughts
_____

__________________

The gangster_of_love website (Unofficial Steve Miller Band Page) is gone and now an ad site for
Lavitra
____________


Sy Klopps Blues Band
Fun times with great friends and musicans
_________________



Physical Therapy while on the road ? Check out our niece: Jessica R Dickson


_______________


Kathy Peck, honored as "Punk of the Month"
in the Punk Globe (November 2005), --- Where were you when
"The Mab" was the place in San Francisco where it was all going on?
Dirksen Molloy Productions
______________
Both CD's available on CD Baby

_________

click on CD cover to buy
__________________
____________
Do you like string quartets? These folks are great!
Cypress String Quartet



__________________


The Smoking Jogger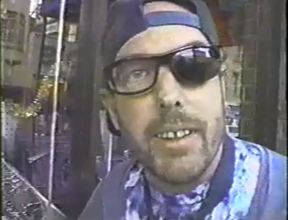 I Found this under a rock in the back yard.
It takes about 20 seconds to download
"The Smoking Jogger" with a "Tip for the Day"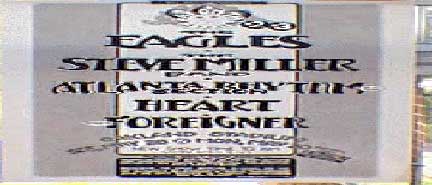 Posters from the 70's
What a great time that was playing as the "BigOle Jet Airliner" flew over us as we kicked off the song.
We are all sad to hear that Paul Pena, the writer of that great song, has passed away. We love you Paul.

__________
My wife Kathy Peck has had an exciting year as well with H.E.A.R. One of the momentous
events was the lead story in News Week . Front page cover and 8 page article.
Check it out - lots of good info there. Another article on the CNN website
about Ipods and your hearing. She has completed 3 non profit auctions on E-Bay
for the "Tech Awards Music & Sound Auction" and helped raised money for
the "Chet Helms" family. My hat is off to you my love.
_________
Lots of new pictures of our trips of Mendocino, Idaho and more of Yosemite.

with the water as high as we have ever seen it. A bit of work to get it all up on the net but will be
working at it soon Click on their link for a taste.
__________
Royalty Free Music and Sound Effects
Tons of free loops from nature and worldly sounds to music from my
good friend's site from Barcelona. Here is what they offer "royalty free music, sound effects,
midi files, audio software and sound advice". Of coarse, there are some
fantastic CDs you can buy. Partners in Rhyme.
_________
Had a blast playing with the Squid Vicious Orchestra at the Tribal Stomp
in memory of ChetHelms and the Family Dog in Golden Gate Park with a
fantastc line up of groups and friends from the sixties. Woah!
After fronting the band for a few Steve Miller songs, the Vicious Orchestra
backed up Nick Gravenites and as I turned around, Greg Douglas a life long peer
and friend was playing slide right beside me and brought me back to the days in the
70's when Steve Miller's "Book of Dreams" was off the charts and Greg and I were touring
doing huge venues and flying around in Lear Jets. AH Yes! "The good old days". Like
the "Day on the Green" at the Oakland Coliseum.
How I got started, and my work as a producer in my Biography.
Check out Pictures of my bands and shots of me "back in the day."
___________
July 12th's trip to the LICK OBSERVATORY You can actually on a clear day see Half-Dome from
Mt Hamilton. The pictures of the moon I took with my digital camera looking through the
lens of some amateur's telescopes outside the observatory.
Here are some pics of our June 2003 trip to YOSEMITE NATIONAL FOREST
Great for the soul!
_Thanks for checking in!
David