Remote Recording:

David Denny - Live remote recording in San Francisco and the greater bay area using
exclusively Pro Tools HD. Affordable budgets are a must in these economic times.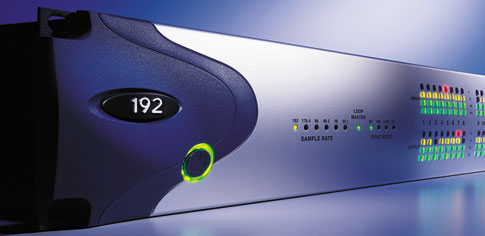 David's expertise is in Audio Consulting and Recording having an impressive list of
Clients along with years of experience in engineering and music production using a quality
selection of microphones, preamps and audio equipment.
Concept - recording using portable high-end equipment to fit any situation -
unlike the remote truck or stationary recording studio - allowing flexibility and affordability for most
budgets.
There are basically two ways David does his own remote recordings. 
Direct out from the console straight to Pro Tools (most affordable)
or splitting out to Class A pre amps then to Pro Tools. 
Recommended backup to additional format when it is in the budget to do so.  
Recording to Pro Tools recommended hard-drives and or if available,
a Raid configuration for backup. 24 bit Tascam digital tape machines can also be available upon
request. 
Often used are the mics on stage at the venue adding in some
KM184 Neumanns for the audience.
Pre amps are a key ingredient to a great recording - Class A Discreet - Millennia HV3 pre amps are used.

When monitoring at a location David uses a command 8 for his 2 channel mix
with Jbl speakers and sony headphones.
Usually a flat rate negotiated with the client considering the amount of gear needed,
track count, time, number of engineers, etc.
Call for rates and consultation.   Office: (415) 441 5528 Email: david@daviddenny.com